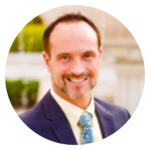 Hello!

 I'm Craig A. Beckinger.

I've planned, designed, hosted and managed dozens of events across a broad spectrum of categories — including birthday parties and quinceaneras, corporate conferences, weddings and anniversaries, and more. I've been doing this professionally since 2014, as ABC Event Planning provides unparalleled service for any occasion.

I have the knowledge, expertise and creativity needed to not only plan your event but, also to ensure your event goes off without a hitch. So, if you're looking for a reliable event planner for your next event, look no further!

With over 23 years of event planning and food service experience working for Darden Restaurants, I've has developed the training and design skills necessary to capture the event of your dreams and leave no detail unaccounted for.

I was a Design Specialist, Corporate Trainer, Managing Partner, and Human Resource Administrator in my previous roles at Darden Restaurants. I have a bachelor's degree from California University of Pennsylvania, specializing in Travel and Tourism & Hotel Restaurant Management.